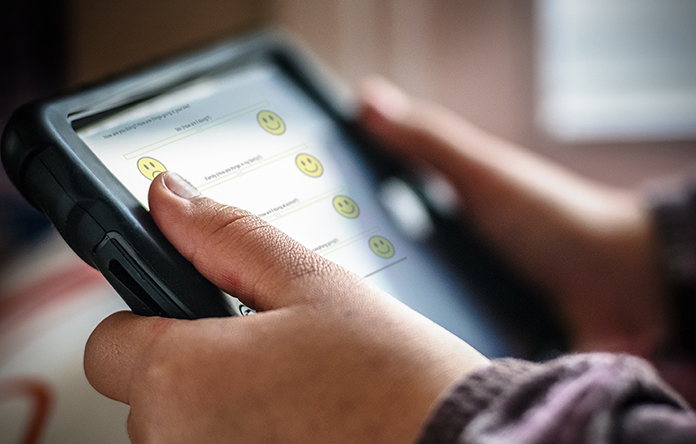 A new mental health workforce in schools and colleges is coming into effect this year with the introduction of Mental Health Support Teams (MHSTs) overseen by NHS children and young people's mental health services.
The teams are being piloted in 25 trailblazer areas, with the aim of making mental health support available to more than 470,000 children and young people across England this year. By 2023-24, trailblazer sites will be set up in between 10 and 25% of the country. Read the NHS England announcement of the first trailblazer sites here.
Trailblazer sites will test how MHSTs can work with schools, local authority and other services and reduce waiting times for specialist NHS mental health services. Twelve of the trailblazer sites will pilot a four-week waiting time for access to specialist NHS children and young people's mental health services.
The teams will offer early intervention to support children and young people with mild to moderate mental health issues such as exam stress, behavioural difficulties or friendship issues, as well as helping those with more severe needs to access the right support.
Each team will include seven staff members, supporting approximately 8,000 children and young people at up to 20 schools. As part of the teams, Education Mental Health Practitioners will work in both education and healthcare settings. Trainees have been recruited to the new role and started courses last month at universities across the country.
A good clinical information system will be central in supporting these teams to collect high quality data about activity and outcomes to accelerate the transformation of mental health care for children and young people.
iaptus CYP is specifically designed for children and young people's mental health services. The clinical information system supports practitioners to efficiently record and retrieve information in patient records, freeing up their time for face-to-face contact with the children and young people in their care. iaptus CYP supports services to:
manage referrals, monitor and manage waiting times
improve patient flow and plan staff resources
record outcome measures in sessions
report to NHS Digital on the national dataset, the MHSDS
monitor service impact
Join us at our children and young people's mental health services workshop in Manchester on Wednesday 3rd April to find out how iaptus CYP can support mental health services involved in trailblazer pilots. Sign up for you free place here.
Or contact us today to find out more about how we can support your service.