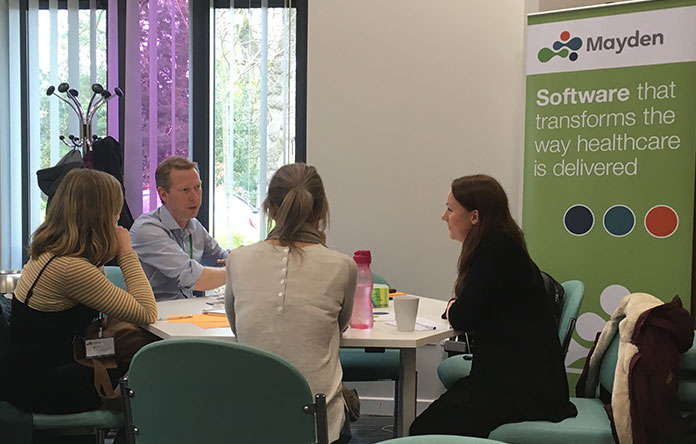 Thank you to all who joined us at our workshop for Children and Young People's Mental Health (CYPMH) services in Manchester on Wednesday, 3rd April.
The workshop brought together providers and commissioners of community-based mental health services to address the challenges of collecting and using good quality data for improved services and outcomes for children and young people.
Chris Eldridge, Operations Director at Mayden, opened the workshop welcoming the psychological therapists, clinical leads, service managers, data leads, researchers and commissioners present from across the region.
Helen Barnes from the iaptus CYP team provided an overview of the priorities for CYPMH services in the NHS England Long Term Plan, the challenges for improving access to services in the face of rising demand, the new operating models that services are using and the reporting demands at national and local levels.
We explored the key challenges for providers and commissioners and potential solutions in roundtable discussions. These included collecting data on the national dataset and making submissions to NHS Digital, using outcome measures with children and young people, collecting the right info at the right time, and ensuring that data can be shared securely between teams.
We heard from commissioners and providers in Liverpool about how they're working together with schools to offer improved mental health support to children in schools in their Trailblazer pilot. We also heard how the East Lancashire Child and Adolescent Service at East Lancashire Hospitals NHS Trust is using iaptus CYP to give therapists live access to records across sites and community locations, collect routine outcome measures in clinical sessions and record data for the national dataset. Read our case study.
Thanks again to everyone who took part on the day, and for your feedback on how useful you found the session.