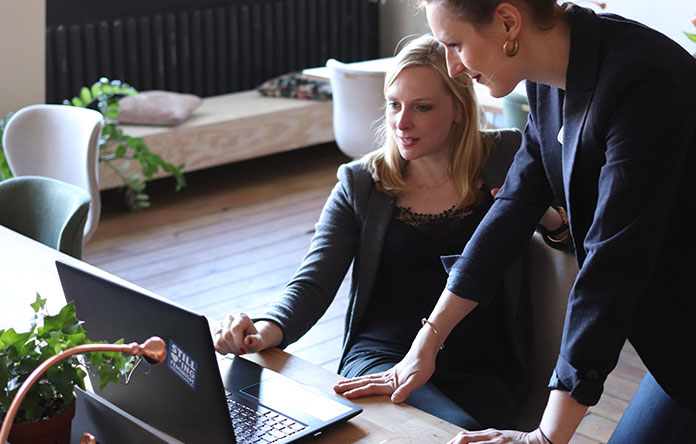 iaptus innovations is a portal that enables our users to share feedback and put forward their ideas for improvements and new features in iaptus.
This month, the number of votes for ideas since relaunch hit 1000! That prompted me to take a moment to reflect on how we use iaptus innovations here at Mayden.
Innovations was originally launched in 2017 after discussions with our user group. At the end of 2018, we relaunched innovations on a new platform after it became clear that the original version was not robust enough to manage all of our incoming feedback. We are now six months into using the new platform and things are getting better and better.
For the user, innovations is a pretty straightforward tool to use. They log on directly from iaptus, browse ideas shared by other users and vote for those they like, or make new suggestions.
For us, iaptus innovations is an invaluable source of knowledge about our users and your needs. It has become essential to the way we work and to making the iaptus software better and more intuitive to use.
Feedback is everything
Whenever we receive feedback or a suggestion for a new feature within iaptus, I follow up with the user via public or private message. I don't work on the front line of a mental health service and it's not always easy to step into the shoes of the user and imagine particular scenarios they're faced with in order to understand how a particular process might work for them.
The conversations we have are truly invaluable and often eye opening. The simple fact is, the more we talk to our users, the better we can understand how the software can best support you.
Every detail counts
When thinking about how iaptus can best support you, every detail counts. I always start by gaining an understanding of the environment in which the system is used. Is the user filling in this form while on the phone to a client? During a face to face appointment alongside a client? Alone after the session? Is the user a therapist or an administrator? What does their workflow look like right now? Why do they need to access a particular section at that moment? What data are they looking for and in what order do they need it?
The answers to questions like these can completely change how we decide to approach the design process, how the solution should look, and how it should behave.
Combining ideas
We have a multidisciplinary team – made up of product owners, account managers, designers and developers – reviewing the suggestions made by our users. Sometimes it turns out that users are asking for a feature that is already on its way. Other suggestions are completely new and when that happens, we come together to discuss the information we need to take it further and to look at how we can fit the project into our roadmap.
Sometimes we have a feature development project coming up in our backlog and will use innovations to find all of the ideas related to that feature, working to combine them into a group of ideas which give us a wider perspective on what we can deliver to tick all of your boxes.
Conversation is key to collaboration
Our mission is to develop technology that changes what's possible for clinicians and patients. To do this, we need to be close to our users, and for that to happen, we need to talk to you. There simply is no better way to do it.
Of course, iaptus innovations is not the only way we do this. We talk over the phone to users every day, we exchange emails, we visit our customers, we meet you at conferences, we organise user conferences for iaptus adults users and user group workshops for iaptus CYP users.
We need your voice
If you're an iaptus user, this is for you and about you. We need you, your voice, your collaborative input, your feedback. Please do get involved and help us to shape iaptus so that it can support you better.
To find iaptus innovations, look for the button in the top right corner of your iaptus dashboard. We look forward to seeing you there.