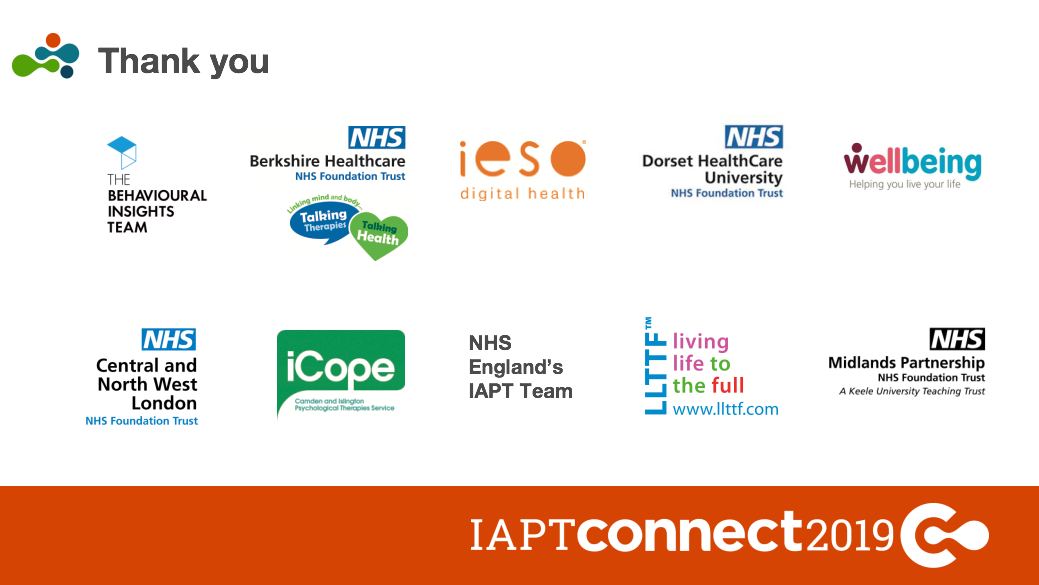 What a fantastic day. Thank you so much to all who participated – to our delegates, our speakers and our partners for their contributions to the event.
We hope you enjoyed it as much as we did.
It was a pleasure to bring together so many passionate individuals to talk about the future of our mental health services, to learn from and be inspired by one anothers' experiences.
Please do keep using the hashtag #IAPTConnect19 on Twitter to continue the conversation, and if you haven't done so already, join our LinkedIn group (search for IAPT Connect 19) for access to the presentation slides.
We'll be posting blog summaries soon and in the meantime you can listen to podcasts of interviews with speakers on the day on National Elf Service.
If haven't done so already, we would very much appreciate it if you could share your feedback with us in our short survey.