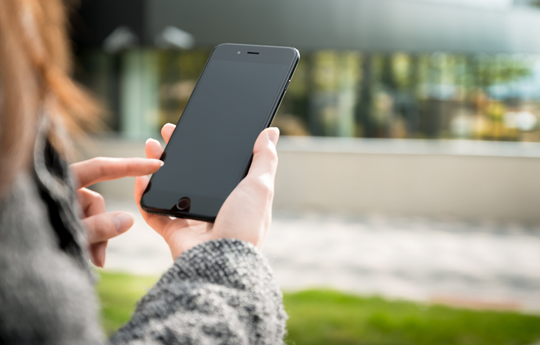 We're pleased to announce Scheduled Bulk SMS: a new feature designed to make frequent communication with your patients both quick and simple, helping you to run your service more efficiently, to increase patient engagement and to reduce missed appointments.
This feature allows iaptus users to create, tailor and automatically send text messages to all patients fitting your criteria. For example, your service may choose to send a text message – or a series of text messages – to new patients, the day after their referral. Each day, the feature will run criteria to find referrals received the previous working day, and will trigger a text message (or series of text messages) to be sent to them automatically.
Those of you who joined us at IAPT Connect 19 will no doubt recall the presentation from Hugo Harper of the Behavioural Insights Team (BIT). Hugo shared details of our project with BIT to explore how carefully crafted text messages to patients between referral and first appointment can be used to increase engagement and reduce DNAs. You can read more about Hugo's presentation in our blog.
The Scheduled Bulk SMS feature is quick and easy to implement and there is no set up fee for the service. The standard cost of sending each SMS is typically recouped in the saving of just one or two missed appointments.
We believe that the best way we can support you, our partner services, is to offer technology that reduces admin, so that you can spend your time and resources in ways that most benefit your patients.
If you would like to find out more about how this feature could help your service, please simply contact your account manager by raising a support log. We look forward to hearing from you.