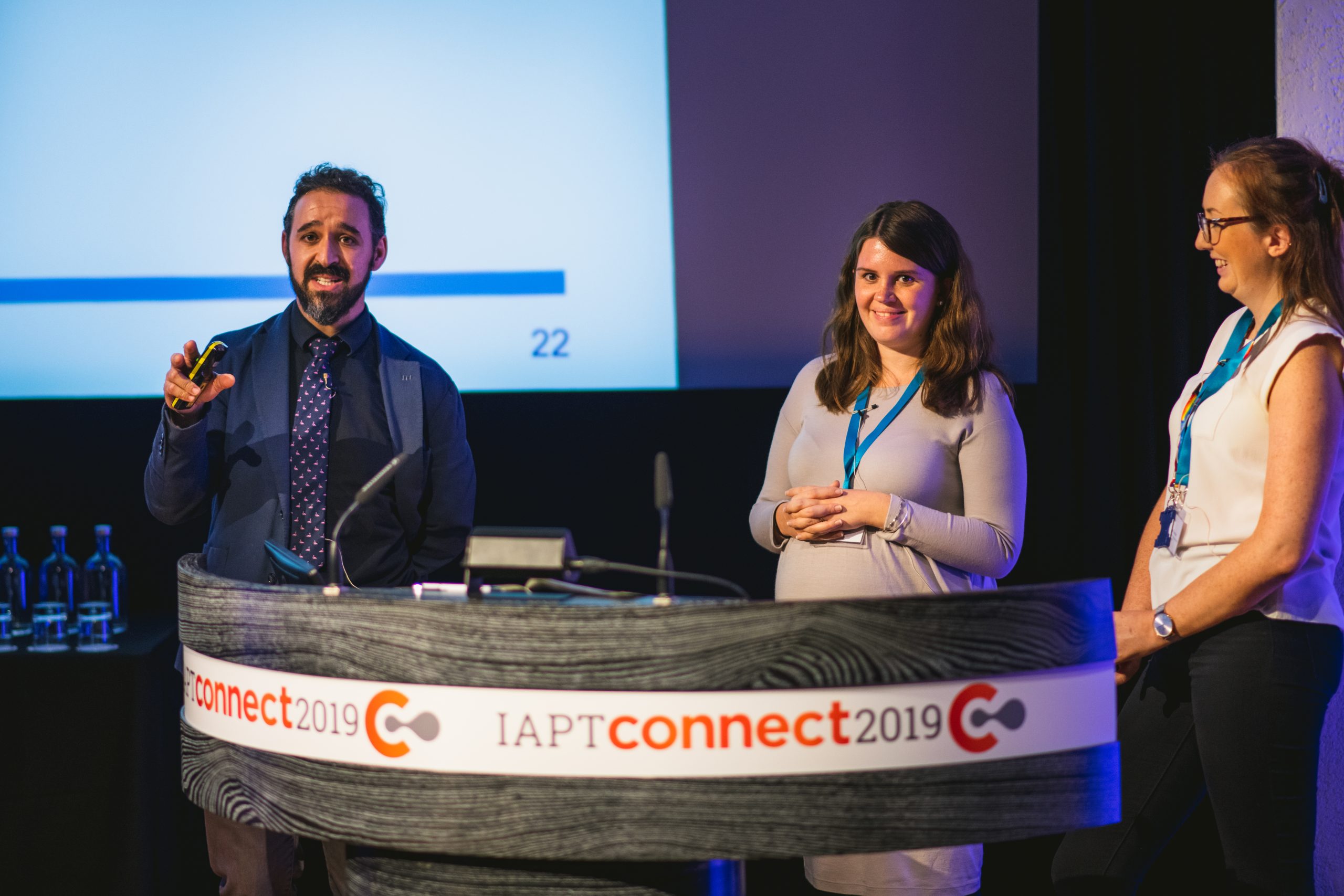 Last year, The Insight Network and Dig In published the results of the largest mental health survey ever conducted among UK university students. The survey revealed 'alarmingly high' levels of anxiety, loneliness, substance misuse and thoughts of self-harm. Read the survey results in full here.
John de Pury, mental health policy lead at Universities UK, commented: "Universities cannot address these challenges alone and we are working closely with the NHS locally and nationally to make sure that students get the care they need."
The IAPT Manual states that "IAPT services that are based in areas where there are higher education institutions should […] develop assessment and treatment protocols to provide students with equitable access to treatment." 
Services with student populations face a variety of challenges in reaching those in need – not least continuity of engagement, with many students returning home during holidays or at weekends.
At IAPT Connect 19, we heard from the team at Steps2Wellbeing, a service run by Dorset HealthCare NHS Foundation Trust about how they have adapted IAPT pathways and engaged student populations in Bournemouth and Southampton. We were joined by Kerry Rolls, Wellbeing Coordinator at Bournemouth University; Emma Spencer, Assessment and Low Intensity Lead at Southampton Steps2Wellbeing service; and Morad Margoum, Senior Service Lead at Urban Dorset (East) Steps2Wellbeing service.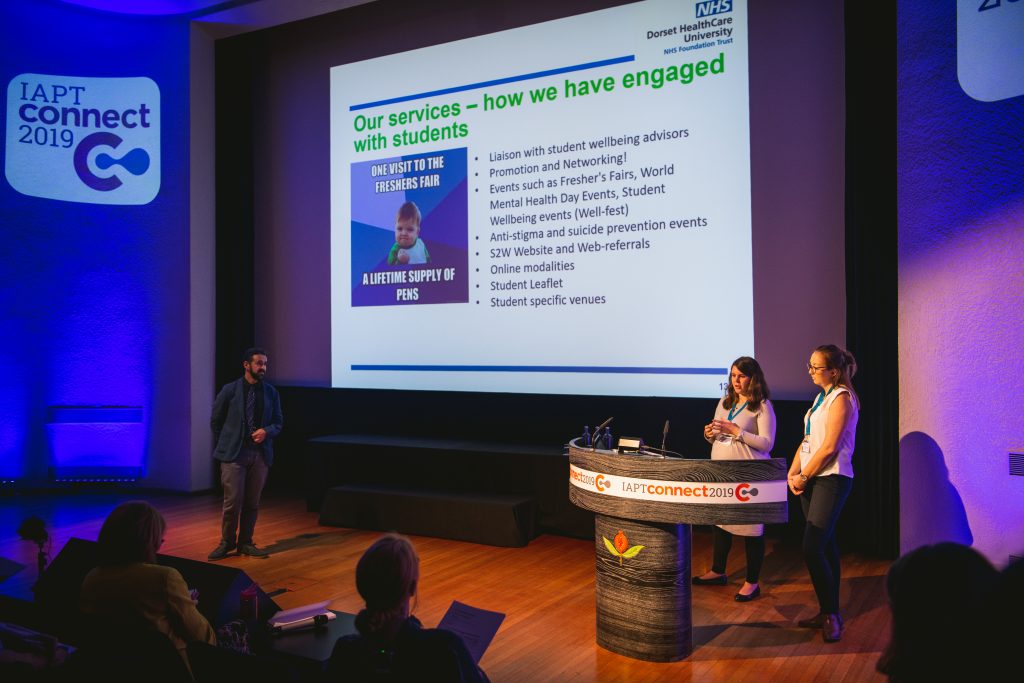 The team shared a variety of approaches that they've found effective and which they continue to develop:
Partnership with student wellbeing services
The team emphasised the importance of close collaboration with universities, with Steps2Wellbeing sitting on the university's strategic management board, embedding Psychological Wellbeing Practitioners in student wellbeing services and running clinics on campus.
Service promotion
To raise awareness both of mental health issues and the services available to students, the team prioritises having a presence at university events. They emphasised that it's important that this happens not just during freshers week, but throughout the year. They also ensure that informative leaflets are available and prominent in areas used by students.
Use of an effective clinical information system
Rapid identification and labelling of students when they register with the Steps2Wellbeing service means the team can offer individuals appropriate treatment options and ensure accurate recording of their availability in iaptus – the service's clinical information system. At Bournemouth University, students can be referred directly from the student wellbeing service to the Steps2Wellbeing service and Kerry described how both services use iaptus which has helped to further streamline the care pathway.
Early and accessible support
They offer weekly drop-ins so that students can talk to someone without an appointment, as well as health and wellbeing advice to support students before issues escalate.
Online, telephone and digital options
The team emphasised the importance of having an up to date website that is user friendly. Online self referrals help students access support quickly and easily. To enable students to access help at any time, from any location, the teams offer telephone treatments and online therapy via apps such as SilverCloud and Ieso.
Student specific groups and webinars
Throughout the academic year, they run student-specific courses on topics such as worry, procrastination and perfectionism which take place on campuses. A 'CBT for students' group runs over ten weeks to enable individuals to explore a range of mechanisms to help with depression and anxiety, alongside their peers. The Steps2Wellbeing team also works with universities to co-deliver webinars that students can attend from any location. 
Continuity agreements with GPs
The team has built good relationships with local GPs and formed an agreement to allow students to continue treatment out of term time.
To watch the presentation in full and download the slides, please join the IAPT Connect 19 group on LinkedIn. And don't miss The Mental Elf podcast interview with Emma Spencer and Kerry Rolls, recorded live at IAPT Connect 19.
A good clinical information system will help to join up working between IAPT service teams and student wellbeing services. iaptus is designed to support mental health services to manage clinical information, support practitioners to efficiently record and manage patient records, freeing up their time for face to face contact with the people in their care. Contact us today to find out more about how we can support your service.