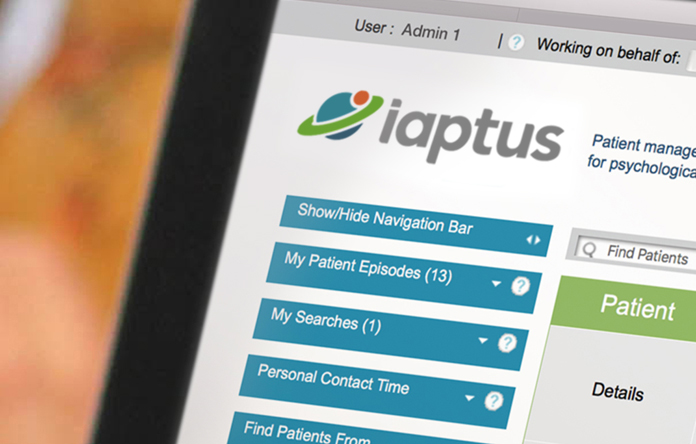 We want to extend a huge thank you to you, our customers, for all that you're doing to support the mental health of the nation during these extraordinary circumstances.
We know that the way you work is changing, and we want to assure you that we at Mayden will continue to work hard to support you. Below, you'll find some of the ways we can do that.
Free tokens
If your staff are working at home and not using an HSCN connection (eg via VPN) then you can use tokens to access iaptus. Please see our previous communication about the free tokens available to your service to facilitate this, and get in touch.
Support
Our support team is available as normal from 9am-5pm Monday to Friday (01249 701100). We are currently receiving around 9 times more calls than usual, so please raise a support log where possible to enable us to answer urgent queries efficiently.
Hints and tips
In our experience, funding and support can often be retrospectively applied, so keeping track of patients that are being referred with COVID-19 related issues or whose treatment or recovery is affected during this time could be important. Using labels (tags) and creating list management items will help you keep track of patients. You may also want to consider adjusting SMS templates to reflect changes to service delivery. Your account manager will be happy to help with any of the above. Please raise a support log with any questions.
We are also in the process of setting up an Innovations thread to understand your service needs as they emerge and to allow you to share with each other how you're using iaptus to support your services during this time. You can access the platform by clicking on the Innovations link in iaptus, in the top right corner of your screen.
Features to support remote working
iaptus has been designed with digital workflows in mind, and includes a number of features that will support your team in working remotely.
Hybrid Mail
If you usually print and post letters from an administrative office, you might want to consider using Hybrid Mail instead. In short, a letter can be created in iaptus as normal, which is then transmitted digitally to Docmail – an accredited mailhouse – via N3/HSCN. Docmail then prints the letter, puts it into an envelope, sorts and sends it via Royal Mail (or other, quicker posting methods) to the letter recipient.
GP letters
You can use MESH, Docman or MIG to reach over 90% of GP practices digitally from iaptus. Letters can be created in iaptus in the normal way, but instead of being downloaded locally for printing and posting, they are electronically transmitted straight into the system workflow at the GP practice. An audit trail then provides information in iaptus as to the status of the letter for your records.
Scheduled Bulk Actions 
Issue an SMS or letter to multiple patients at once. This can support you to communicate en masse when making changes to the provision for groups of patients eg those on a waiting list, and this action can either be a one-off or scheduled to occur on a regular basis.
Online referral forms
This feature provides a secure digital access route that reduces the burden on phone lines for both self and health professional referrals, and can incorporate assessment questions to support routes to treatment. Patients can receive an automated SMS upon referral reassuring them on the next steps.
If your service already uses an online referral form, we can help you update it to reflect your current service processes.
Outcome Questionnaires at Home (Webforms)
Patients can complete routine outcome measures digitally before an appointment, leaving more time for treatment and avoiding the need to ask questions verbally. Webforms for group sessions are currently in development. The National IAPT Team may be able to provide support for the implementation of this feature. Please raise a support log for more information.
Prism
This feature connects iaptus to numerous digital providers and brings data securely back into iaptus to ensure your patient records are kept up to date without the need for 'copy and pasting' between platforms.
Please contact us via the support log if any of these options can be of use to you at this time. We are prioritising support for your remote working and so implementation can take a few minutes to a few days at the moment, and our team can support you to roll them out to staff in helpful ways.
Future developments – let us know what you need
We are also looking for insight into iaptus developments that would be most useful to you. We are aware that there is a possibility that the dataset changes may be delayed, but we are awaiting further confirmation and so are proceeding as planned at present. However, we would like to focus our other development resources on additions which would most benefit your service, so we'd like to understand more about what you need and why. Would embedded video consultation be helpful? Digital appointment booking? Please let us know via the support log or on Innovations if you can.
Again, thank you for all that you're doing. It is an honour to support you.