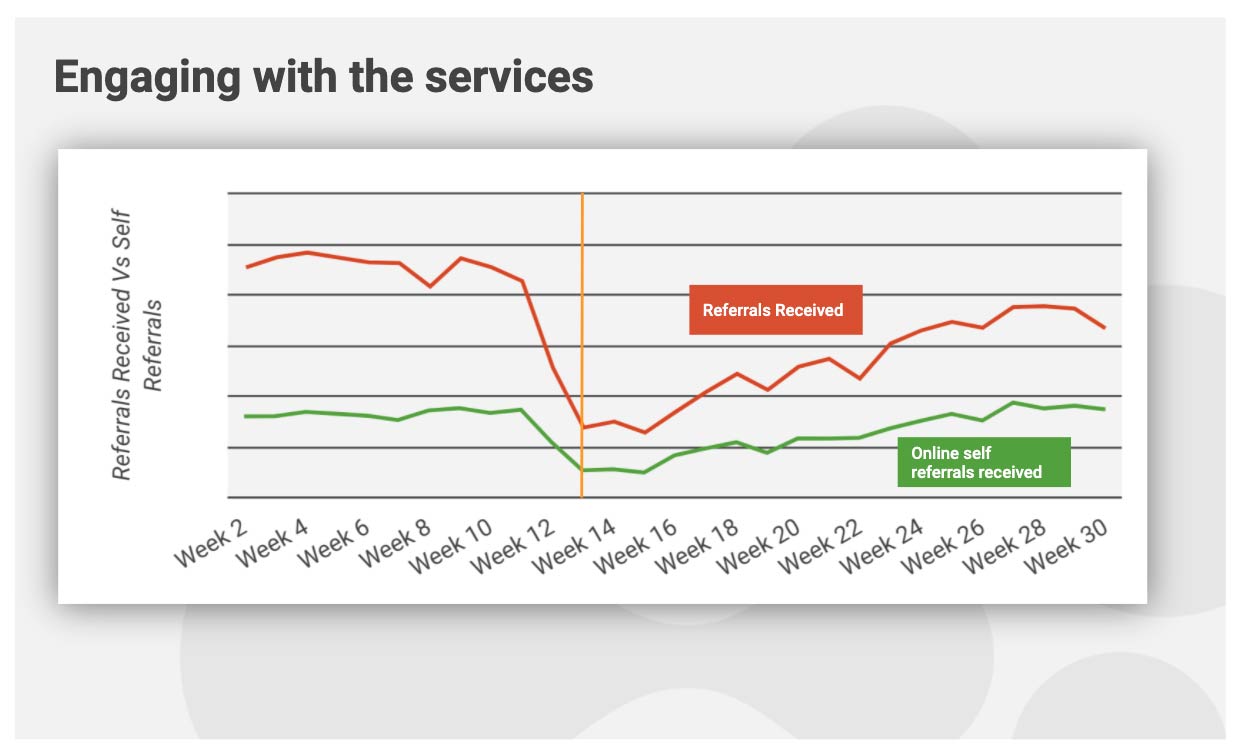 Today at the Digital Innovation in Mental Health conference, Chris Eldridge, Director of Operations at Mayden, shared some early insights and trends in IAPT data around the impact of COVID-19 on mental health referral and treatment for adults in England's IAPT programme.
We're really pleased to be able to contribute to these insights and to support the good work that NHS England and the IAPT national team are doing to ensure that services are prepared for future demand.
Find out more and watch Chris's video presentation to delegates here. Join the conversation on Twitter using the hashtag #DIMH2020.