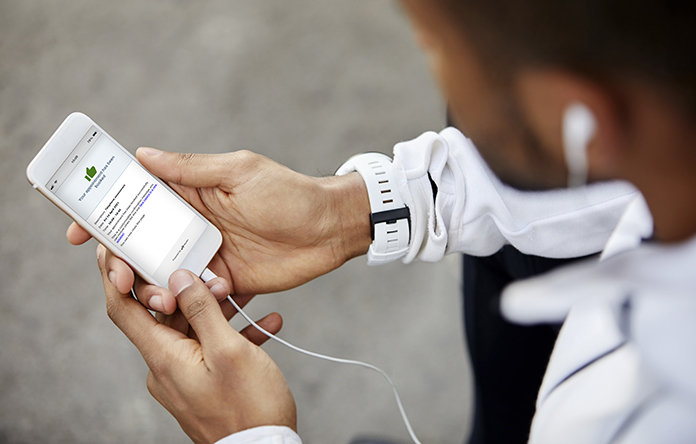 We are very excited to be rolling out a brand new online appointment booking feature for iaptus.
This new feature empowers patients to book their own appointments using their mobile phone or computer – directly into available appointment slots within a clinician's diary in iaptus. The feature has been shown not only to reduce the administrative burden for services but – by offering patients a choice of available appointments and allowing them to select a time and date that best suits their schedule – to also reduce both wait times and missed appointments.
Services can use this functionality in combination with multiple other iaptus features to form a complete digital care pathway. For example, when a patient self refers, they are invited to book their first appointment online. The online appointment booking feature can trigger a text message reminder to be sent automatically to the patient's mobile phone the week before their appointment. Shortly afterwards, their GAD7 or PHQ9 questionnaires can be sent for them to complete, saving valuable time in-session.
The feature can also be used alongside our integrated video feature for remote appointments, automatically generating a secure unique link and also sending this to them via SMS ahead of their appointment.
In short, patients who are happy to self refer digitally can now complete the whole referral to treatment process without speaking to an administrator.
One of our key priorities was to ensure that the feature is user friendly and simple for patients to use. It can be easily configured to your service's specific workflows – and you can tailor the landing page that patients see with customised messages and your organisation's logo.
We are very pleased to share that our pilot services for this feature have seen major reductions in admin time per patient.  And it's clear that patients are engaging with the feature too – during our pilot phase we've consistently seen between 70-85% of all sent links resulting in booked appointments.
Joel Hooper, Operational IAPT Business Manager at Dorset Healthcare NHS Foundation Trust, one of four services that have been piloting the feature explained, "It has quickly become an essential part of the way our service is run. Those patients that are happy to refer digitally can now complete the whole process without even speaking to an administrator."
The feature will be charged annually with pricing based on the size of your service, taking into account a per-appointment booked cost.
Pricing and set up
If you would like to find out more about this feature, or to switch it on for your service, please get in touch via the support log. We are here to help.