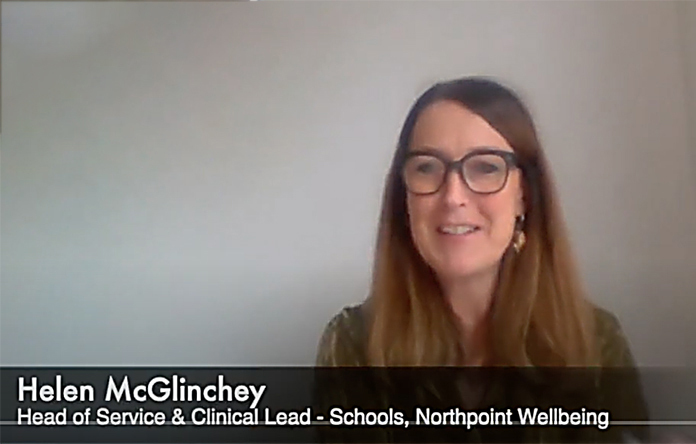 We are delighted to be joining Children and Young People's Mental Health (CYPMH) service providers, policymakers and researchers to share examples of best practice in London on 18th November 2021.
Children and young people's mental health: New normal
The past two years have been extremely challenging for the mental health of our children and young people, and for the healthcare services supporting them. The pandemic has increased the likelihood of children and young people experiencing challenging life events. Furthermore, closures of schools has made it harder for them to access essential early support. Barnardo's report, Generation Lockdown, found that in a poll of 4,000 children, more than four fifths of respondents (41%) said they were more lonely as a result of lockdown. More than one third (38%) were more worried or felt more sad, and one third (33%) said they were more stressed.
Over the course of the pandemic, there have been significant increases in demand for CYPMH services. Providers have been working hard to ensure that they can continue to meet the needs of the children and young people in their care. An important factor in supporting children and young people's mental health and wellbeing is providing early intervention and support in community and school settings.
Digital care record software for CYPMH services:
We're pleased to be able to support providers of psychological therapy services for children and young people as they adapt their service models and respond to the rise in demand. iaptus CYP is the leading digital care record software for providers of CYPMH services in community and education settings. The system is used by NHS trusts, local authorities and voluntary sector organisations.
Mayden's Director of Operations, Chris Eldridge, will present a case study at the conference on 18th November, alongside Helen McGlinchey of Northpoint Wellbeing. Northpoint is a charity that is increasing access to talking therapies and emotional support services for children, young people and adults in Yorkshire.
Northpoint is a delivery partner in NHS commissioned services and provides services that support mental health in schools across Leeds, York, Doncaster and Calderdale. Helen is Head of Service and Clinical Lead – Schools and will share her experience and tips for providers that are working in schools.
You can view the programme for the event here.
If you are attending the 'Children and Young People's Mental Health: New Normal – Same Crisis' conference and would like to chat over a coffee, please visit our stand in the networking area.
Join us for a discussion with Helen McGlinchey at our webinar for providers of mental health support in schools on 2nd December – register your place today.