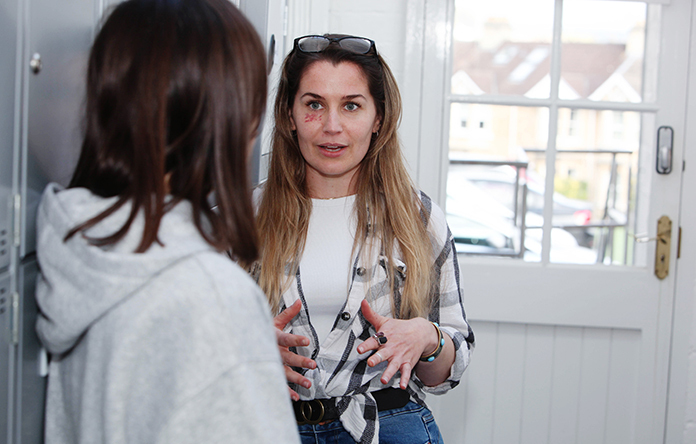 We recently spoke with one of the services using iaptus digital care record (DCR), to discuss how the system is helping to support their student wellbeing service. Our iaptus software provides university counselling services with everything they need to deliver care efficiently whilst reducing the time spent on unnecessary administrative tasks.
Please join our free upcoming webinar for student university counselling services on October 20th at 10am.
Bournemouth Student Wellbeing service runs in partnership with Dorset HealthCare University NHS Foundation Trust to offer a full range of short-term practical help and support for students. The service offers support to students who may be struggling with a range of mental health issues such as anxiety, stress or low mood. Currently, the student wellbeing service offers remote sessions via telephone and video or via a drop-in-service on campus.
The Digital Care Record for Student Wellbeing Services
With a continued rise in demand for student mental health and wellbeing services, the team at Bournemouth Student Wellbeing Service recognised their need for a more adequate healthcare system. Paper files were still in use and data loss was a high risk with their current system. The service understood the importance of being able to move away from paper based filing cabinets in order to collect their data in the most efficient and secure way.
We spoke to Joel Hooper, Data & Quality Lead and Operational Business Manager at Bournemouth University, to discuss how iaptus has been beneficial to drive service improvement and enhance both the student and clinician experience.
1. What challenges necessitated a change in system for your student wellbeing service?
We had many years of quite poor solutions. From holding full paper records only, to excel, and eventually to an MS Access database. Because of this, there were risks attached to data loss. It became evident we needed a proper solution to allow for a secure system. It was also important that as the service expanded our new solution allowed multiple users to access the system at once.
2. How has iaptus DCR helped your service since implementation?
Switching to iaptus has allowed us to make some great changes. We no longer use paper based records and each clinician has a proper online diary. The system is fully secure and there is no risk of our database not backing up or saving properly. We are saving valuable admin time with there being less dependency on a few individuals within the team and we are able to Patient Transfer with our IAPT service (which we also run).

We are really lucky to have completed this transfer to iaptus pre-covid as we'd have really struggled working remotely without the system in place.
3. What do you use iaptus for?
Our service uses iaptus for every aspect of the student counselling service from booking students in, to outcome measures and clinical notes, which was formerly paper based and filed away.
4. Can you share any metrics/KPIs that show the success you have enjoyed using iaptus?
The ability to run reports quickly and accurately is a success in itself. We are thrilled to now be able to handle a service that is growing in size making it more clinically safe, whilst also improving service efficiencies.
5. What have you been most impressed with?
We have been particularly impressed with the ability to run reports and the Choose and Book tool which gives patients a choice of place, date and time for their first outpatient appointment. We paid a small sum to have extra fields that we required for our reporting which we've found invaluable.
If iaptus digital care record system sounds like something your service could benefit from and you would like to know more about how iaptus can support your student wellbeing service then

please join our next webinar on the 20th October at 10am

.
If you are already using iaptus and would like to discuss the implantation of additional features, please raise a support log or contact your dedicated Account Manager.