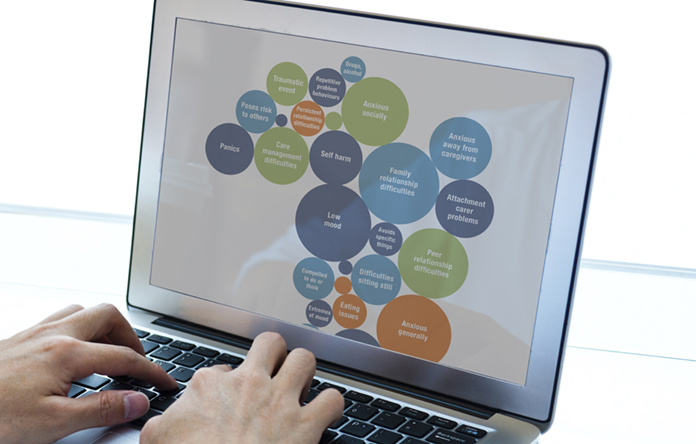 School-related stress is a serious problem for children and young people and, if they don't receive the right support early, can lead to mental health issues that affect their learning and their life chances. Schools have an important role to play in supporting children's mental health.
A recent survey by YouGov for Barnardos found that almost half of children aged 12 to 16 in England feel sad or anxious at least once a week, with school and uncertainties about the future their biggest concerns. By the age of 16, stress at school is a worry for 83% of children, with 80% worried about their future. It is estimated that three children in every classroom have a diagnosable mental health problem. Mental health difficulties that start in school can have lasting effects, including an increased risk of mental ill health in adulthood.
What can schools do?
Schools play an important role in building children's resilience in coping with stress, and in identifying early signs of emotional distress and mental health problems. The survey for Barnardo's showed that 75% of 12 to 16 year olds think it would be helpful if they had a counsellor or another professional at their school to talk to when they're feeling down.
A survey on mental health in schools and colleges, carried out by the National Children's Bureau and published by the Department for Education in 2017, found that 56% of primary schools and 84% of secondary schools offered counselling services. Almost all schools surveyed said they attempt to identify pupils with mental health needs and provide tailored support including through counselling, buddying schemes, group interventions and dedicated resources to support mental health. Schools reported that they often lack funding and staff time for adequate provision, and they would like better partnership working with specialist mental health services.
What's the case for early intervention?
It's important that children and young people receive appropriate intervention at a suitably early stage in order to minimise problems continuing into their adult lives. The potential long-term social and economic benefit of providing counselling in schools is significant, according to a report by Pro Bono Economics for Place2Be. The report calculates that every £1 invested in Place2Be's counselling service in primary schools has the potential to deliver £6.20 in societal return in the form of reduced exclusion, depression and crime, and higher rates of employment and earnings. Place2Be supports more than 280 schools nationally, providing teachers and pupils with access to on-site counselling services for those with emotional and behavioural problems.
What are the proposals for improving early intervention in schools?
Recent Government Green Paper proposals on transforming CYP mental health focused on improving mental health in schools and providing earlier access to NHS mental health services for those with mental health conditions who need specialist support. Mental health support teams will provide individual and group help in schools for those with mild to moderate mental health issues such as anxiety, low mood and behavioural difficulties. They will also improve links between schools and NHS mental health services to ensure pupils who need specialist support can access help early. The proposals are currently being considered for testing in trailblazer areas with phased national rollout from 2021. However, a recent House of Commons committee review of the Green Paper found that the plans will not be put into effect quickly enough for the majority of children in need of help and that there is not sufficient focus on preventing child mental ill health.
What more could be done?
Mental Health Foundation has published Stress: Are we coping? on the prevalence of stress in the UK and its implications. Recommendations to the Government for reducing stress include introducing mental health literacy support into teacher training and in schools nationally in order to embed a 'whole-school approach' to mental health and wellbeing.
Young Minds made a series of recommendations to Government on prioritising wellbeing in schools as part of the Wise Up report published last month. Key recommendations are to update existing legislation to enshrine wellbeing as a fundamental priority for schools, establish a wellbeing measurement framework by 2020 and provide schools with designated funding to resource wellbeing provision.
Mental Health Awareness Week 2018 is focusing on stress, with Mental Health Foundation highlighting that stress is a key factor in the mental health problems that two thirds of us will experience at some point in our lifetimes. Find out more here and join the conversation on Twitter and Facebook using #MentalHealthAwarenessWeek and #MHAW18.