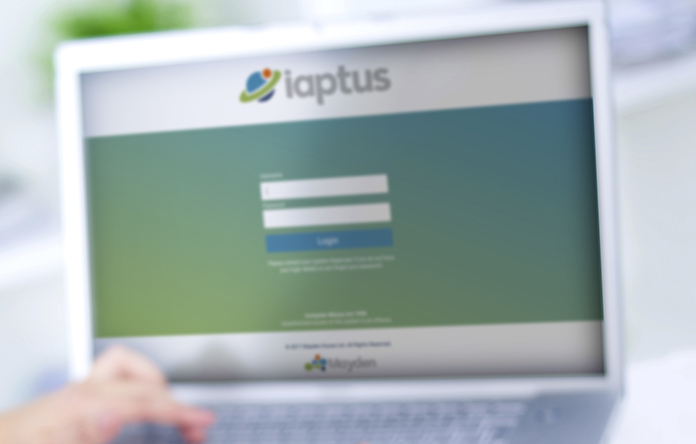 This is the third blog in a series to recap the presentations that took place at the iaptus user group. Please click through to review the other blogs on Hybrid Mail and Diary Updates.
This blog will recap Gosia's presentation, where she talked about some exciting new changes to iaptus innovations.
We developed iaptus innovations as a way of allowing users to put forward their ideas for improvements and new features, which could be reviewed and voted on by the whole community. It was launched two years ago and to date, 557 ideas have been contributed by over 2500 registered users, with a total of 2519 votes spread across 69 pages.
This level of engagement is invaluable to us in helping us determine which areas of iaptus you feel need development, but due to the design of the site and the quantity of suggestions received, it had become difficult to manage.
We have made the decision to work with a third party whose expertise is in the development of feedback software – so that we can continue to focus our time and attention on developing iaptus itself.
After much research, we selected UserVoice – a dedicated feedback system that is developed by US company UserVoice Inc. The system is used by world-leading software houses, including Microsoft (for feedback on Word, Excel, Outlook and Xbox) and Adobe (for their Photoshop software).
Our Information Governance and Security team has thoroughly assessed this software and the companies policies, and is confident in the provider, their processes and compliance with GDPR.
UserVoice is linked to iaptus, and you can access the new system in exactly the same way that you do now – via a link in the top right of your screen.
As with the current iaptus innovations, absolutely no patient data will be submitted to or stored on the new platform. This software is solely for the purpose of us communicating with each other about all developments that you would like made to the system, and for us to gather your thoughts on upcoming projects. Support requests and bug fixes will continue to be made through the support log.
We want to take this opportunity to make sure that this new system is not just a place where we listen, but also a place where we chat with you. So many times we've said "If only we could talk to a user right now and hear what they think…" With UserVoice, we're hoping that we can share our progress on your ideas, and you'll be able to quickly feed back with what you like and what you'd like to change. From time to time, we also hope to share prototypes of new features with you for you to play with and share your thoughts on. We need you to challenge and direct us in order to develop the best possible software to meet your daily needs.
We are really excited to let you know that iaptus innovations is now live and ready for you to use. The whole team here is really excited about how much more collaborative this is, and the potential it offers us to work much more closely together now and in the future.