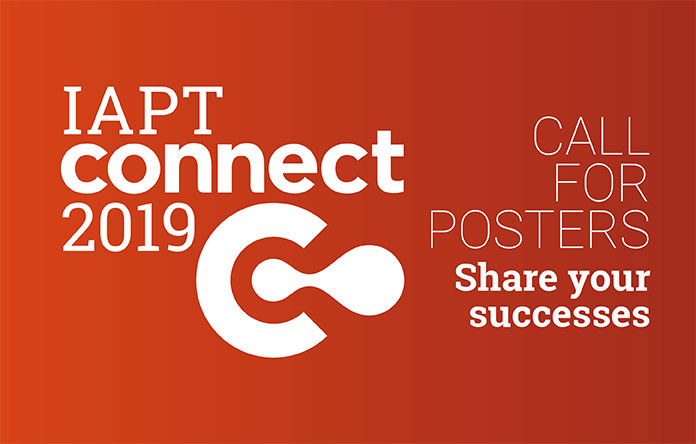 IAPT Connect 19 takes place at the Royal College of Physicians on Thursday, 26 September.
This one day conference will bring together psychological therapy providers to discuss the challenges mental health services are facing, to share experiences, lessons and ideas, to be inspired by one another's work, and to explore ambitions for the future.
Confirmed speakers include David Clark, NHS England's National Clinical and Informatics Advisor for IAPT; Indra Joshi, Clinical Lead for NHS England's Empower the Person Portfolio; and Ross O'Brien, Deputy Director of the Grenfell Health and Wellbeing Service.
Find out more and register for this free event here.
We would like to invite you to share an A0 poster at the conference, highlighting a recent or ongoing project which has made a positive impact on your service and patients, and which other services could learn from.
There will be ample opportunities throughout the day for attendees to explore and engage with the posters and learn more about your work, as they will be showcased in the area where we will be hosting lunch and breaks.
Potential topics could include…
Access – Methods your service has used to engage hard to reach groups and communities
Staff wellbeing – Initiatives your service has explored to support your staff's mental health
Education – Ways that services are working to support students at colleges and universities, or school trailblazer sites
Technology – Innovative use of digital tools to enhance service delivery or patient experience.
If you are interested in submitting an idea for a poster, please email connect@mayden.co.uk by Friday 05 July with an outline of your project and we will be in touch to discuss it with you in more detail.
We look forward to hearing from you.