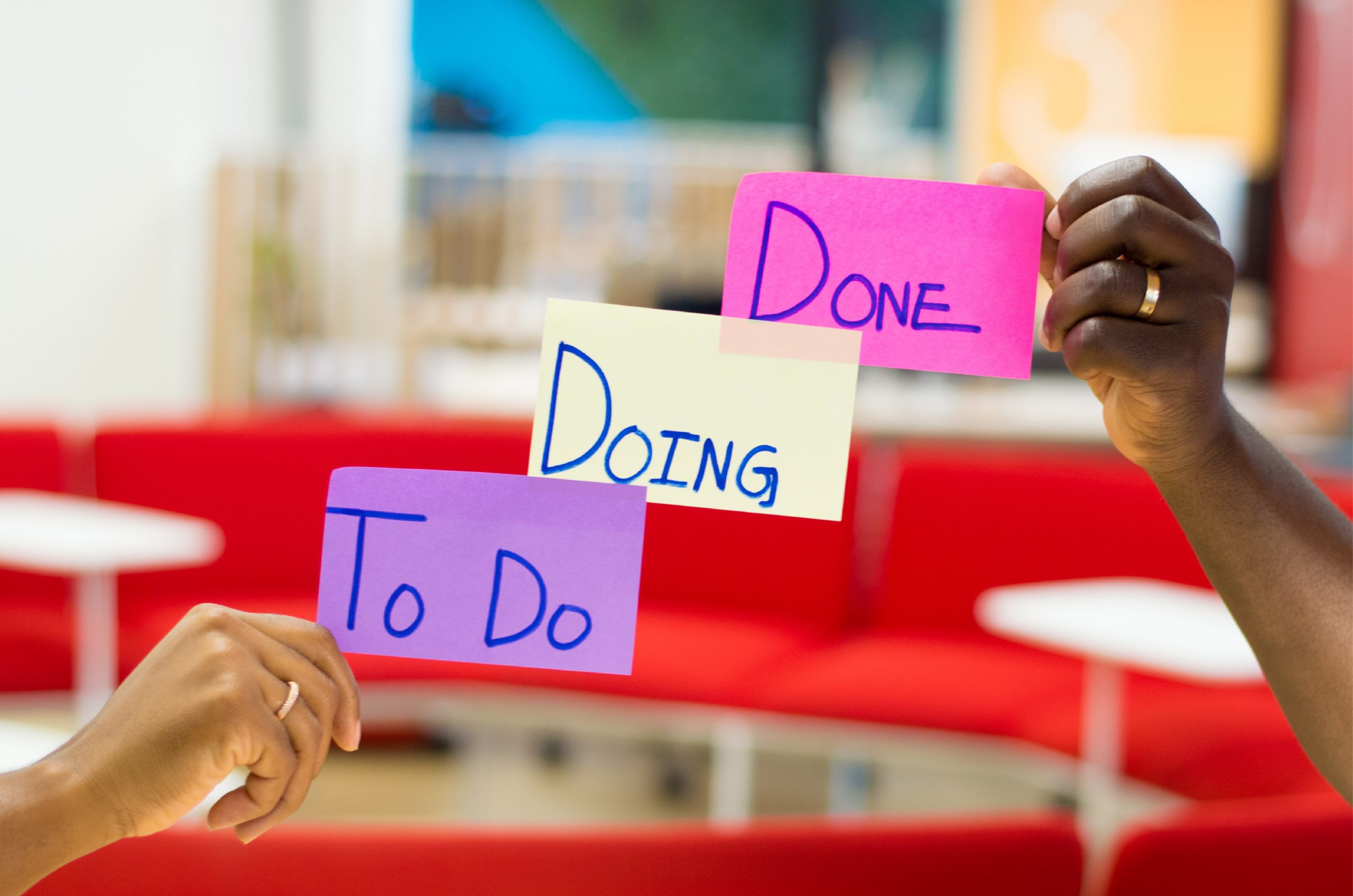 In 'Year 3000', a song by Busted that likely is all too telling about my age, the band travels in time to find the world largely the same, but with a few key differences. Most obviously, everyone is living underwater.
On 10th March 2021, the iaptus product team at Mayden reached a milestone: our 200th development sprint. Four years ago, 100 sprints felt like an unbelievable number and if I had travelled through time then to visit where we are now, I can tell you that it would have been a journey filled with familiarity and a few surprises!
Agile principles are embedded across our business. Our development teams still use Scrum to organise the work of developing iaptus. Our focus is on generating value and delivering user-centred solutions quickly and responsively, whilst supporting self-organising teams to continuously improve and reflect through short 'sprints' of work. Our people are empowered to work closely with our customers to understand their needs, and to build and apply their expertise, so that we can ensure our software genuinely makes a difference. 
We've learned a lot in these four years, and have shared our learning externally too, engaging with the Reinventing Work community and One Healthtech, and inviting the Q Community amongst others to visit and see how this all works in reality. We hope that by doing so, other organisations can benefit from our experience. 
All of this means we never stand still. In the last four years, as a product team of about sixty people and four development teams, we have worked continuously to evolve and develop iaptus. In that time we have introduced an incredible list of features including appointment booking, webforms via SMS, direct to digital, a new diary, electronic GP letter sending, hybrid mail, bulk actions, new dashboards, and more. We have supported customers through the biggest dataset change in IAPT in six years, and we have coordinated multiple research projects, including working with the Behavioural Insights Team based at No.10 to investigate the impact of nudge theory in reducing DNA rates. 
We do none of this work in isolation and in the past four years we have grown our partnerships and integrations exponentially. We now have connections to systems at local, regional and national level and in secondary care settings, as well as with a multitude of Prism connected apps and digital services. 
We launched our co-creation platform, Innovations, to support our customers to engage with us and each other, to help us understand problems and share feedback on – and ideas for – new developments. We created a new UI/UX team to focus on making iaptus even more user friendly and future-proof, and introduced new processes to ensure we remain true to our customer-centric approach.
Not to mention the pandemic. None of us expected to have to move entirely to remote working, but when lockdown began – thanks to our technology and to our agile ways of working – we were able to adapt quickly and easily. This meant that not only could we continue to support our customers as usual, but we were able to focus on meeting their changing needs by developing and rolling out new features such as integrated video in direct response to customer requests.
Our most recent SBRI funded project, SAPIO has for the first time put data driven insights in the hands of clinicians. As far as we know, this makes iaptus the first EPR with a fully digital referral-to-treatment patient pathway. This has the potential to save staff time and effort, enhance patient engagement, inform clinical treatment and to make significant cost savings for the NHS.
It's been a real honour to work alongside you, our customers and partners throughout all of this and we're excited for what the future will bring. But put your flux capacitors away – the journey is as good as the destination, and we don't want to ruin the surprise.