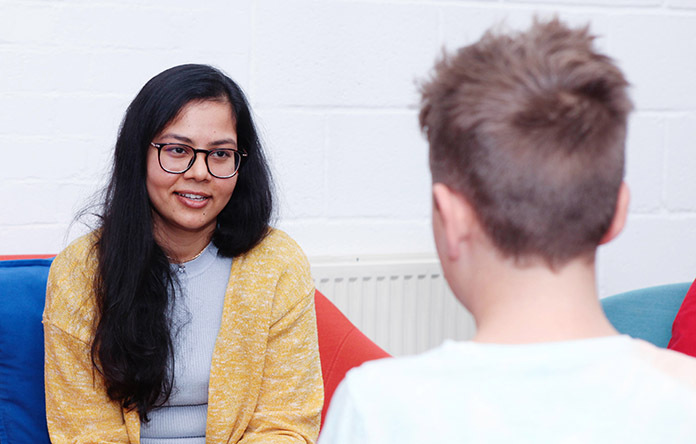 We are delighted to be hosting our next virtual event for providers of education mental health support on Tuesday 10th May, 10-11am, when you will hear from three guest speakers.
We will be joined by Sarah Cox (Service Manager, Mental Health and Wellbeing at Young Somerset), Lisa Farley (Head of Community Wellbeing at Young Somerset) and Kate Gallagher (Clinical Lead for Mental Health in Schools Team at Somerset NHS FT) to discuss their work across primary, secondary and special educational needs schools in the Taunton Mendip South Somerset and Sedgemoor areas. Kate, in particular, has worked in CAMHS for over 20 years and is passionate about CYP mental health, helping to support students, staff and parents to improve mental health, awareness and understanding in schools.
Young Somerset: Supporting CYP Mental Health in Schools
Our guest speakers will share the skills and strategies they use to help children and young people to manage anxiety, low mood, depression, panic, social anxiety and other difficulties linked to wellbeing and mental health.
This MHST service is delivered collaboratively by the fantastic teams at Young Somerset and Somerset NHS Foundation Trust. The service is available to children and young people aged 5-16, providing them with low intensity CBT interventions and supporting schools to adopt a Whole School Approach to mental health and wellbeing.
Watch this short video from Sarah, explaining her role as an Education Mental Health Practitioner (EMHP) at Young Somerset, and how the team helps children and young people across primary and secondary schools.
Video Credit: Young Somerset
Please join our upcoming webinar for providers of education mental health support on Tuesday 10th May, 10-11am. Reserve your free place at the webinar here.
CYP Mental Health: The Digital Care Record for CYPMH Services:
Mayden creates insightful software to support the vital work of your team to deliver consistent and high quality care. iaptus CYP is the leading digital care record for providers of children and young people's mental health (CYPMH) services in community and education settings. Our system is used by NHS trusts, local authorities and voluntary sector organisations.
If you're interested in discussing how iaptus CYP could support your MHST service, please contact us via our online enquiry form or call us directly on 01249 701100.