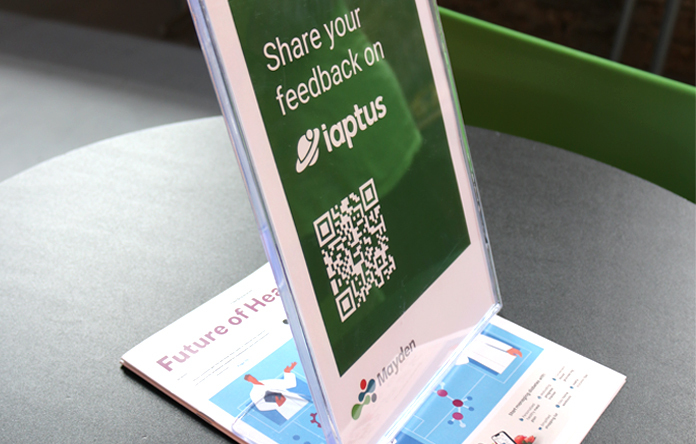 We were so pleased to meet so many iaptus customers at the iaptus User Group last month at the Engine Shed in Bristol. In one of the workshops, our Data Science Team spoke to mental health services to understand their challenges and gather user ideas on how data can be used to address these challenges.
iaptus is the leading clinical software for psychological therapies in the UK that is trusted to store two thirds of all Talking Therapies (previously known as IAPT) referrals. iaptus is used by 100+ NHS organisations across public, private and voluntary sectors, has approximately 40,000 users and holds over 7 million patient records.
Mayden, the company behind iaptus, designs and builds insightful software that supports healthcare services to deliver data driven, outcome focussed and patient-centred care.
What is an iaptus User Group?
Mayden User Groups are an opportunity for our wonderful customers to come together, meet each other and connect over shared experiences. User Groups enable Mayden to share past and planned developments to iaptus, and most importantly, to gather feedback from our users, ensuring that a variety of voices are heard.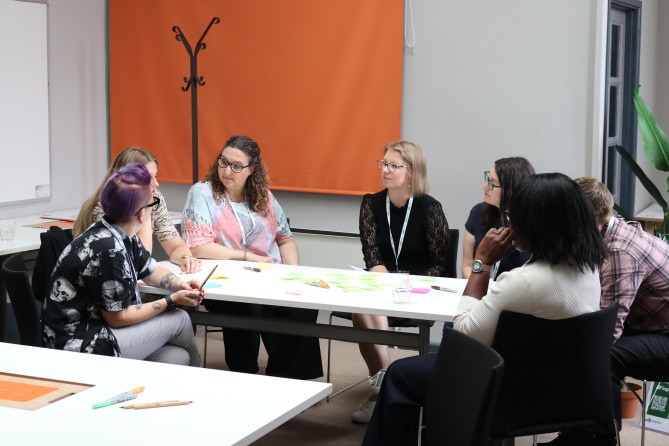 The Mayden Data Science Team
The wealth of rich data collected by Talking Therapies services has great potential to support service improvement and revolutionise the way care is delivered. The Mayden Data Science Team works to identify and develop innovative technologies that can empower services to get the most out of the data that they collect.
At the July 2023 User Group, our Data Science Team hosted two workshops. The first focused on understanding the data challenges faced by iaptus users, while the second introduced some of the innovative projects that aim to bring cutting edge research into iaptus and gathered feedback from users through an activity-packed workshop.
For more information on the second Data Science workshop and the findings from that session, please visit our other blogs on the Data Science workshop and our Knowledge Transfer Partnership.
Solving challenges with data science workshop
We were joined by a wide range of customers in our data challenges workshop, including Data Analysts, Team Managers and Service Leads, amongst many other roles. The workshop began by gathering views on the overall challenges faced by the NHS Talking Therapies programme, followed by discussions about how data is currently used, the challenges that exist and how customers would like to see data used in the future.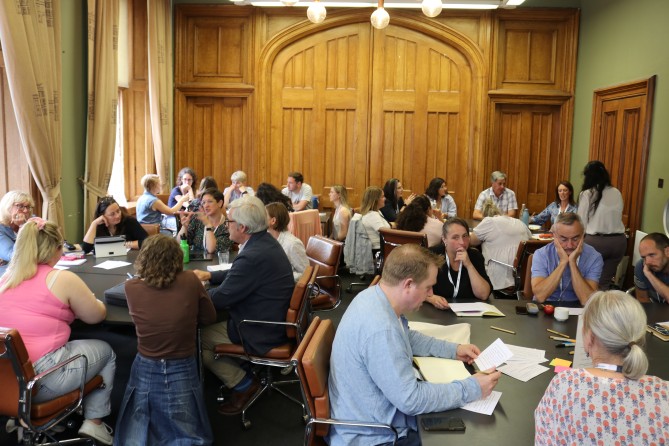 We kicked things off by asking attendees to describe working in NHS Talking Therapies in just a few words, during which, the most frequently mentioned words were "Rewarding" and "Busy" in equal measures.
In the discussion that followed about what users hope to achieve through their work, the theme came out on top as the most-mentioned was patient impact, where responses included delivering and improving care, bettering patient experience and helping people.
We feel that providing support to customers with busy workloads is central to helping them to pursue the rewarding aspects of their job like improving patient care and experience, which is why iaptus is packed with features like Online Appointment Booking to increase efficiency and reduce time spent on admin tasks.
Through the work that we are doing in our Data Science Team, developing predictive models and insights in the form of dashboards, reports and add-ons for iaptus to support decision making throughout the user journey and patient pathway, we are working directly towards enabling end users to improve the care they provide.
Challenges faced by NHS Talking Therapies
In one workshop activity, iaptus customers ranked some of the challenges that are most important to their Talking Therapies service. Improving patient outcomes was ranked as the most important challenge, followed by improving patient engagement with mental health services and protecting staff wellbeing.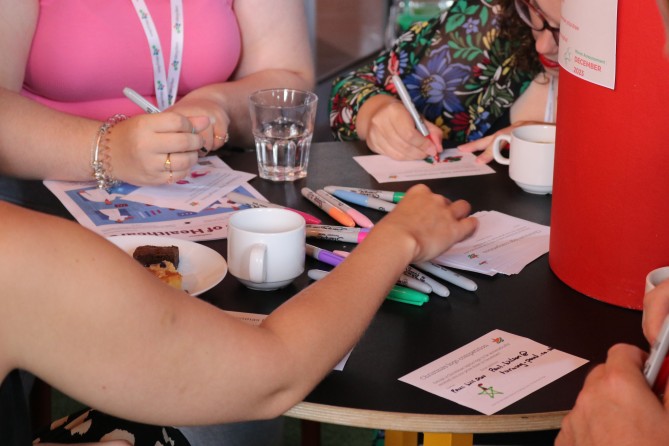 Improving patient outcomes
Improving engagement (reducing drop out, improving attendance)
Protecting staff wellbeing
Improving patient engagement is key to achieving positive patient outcomes, which is why we have undertaken research into the factors that are associated with patient engagement with therapy.
Using data to solve problems
A number of useful themes were raised when discussing how Talking Therapies data could be used to solve problems. Some of the key data challenges raised included understanding why and where patients drop out and understanding the impact that this has on recovery, as well as being able to report on and make use of information about therapist performance. Understanding availability and how it is utilised was also raised as an important issue, in order to inform capacity planning decision-making.
Understanding patient engagement
Analysing therapist performance
Managing and understanding capacity
Mayden and the University of Bath are undertaking a project to help improve understanding and management of demand and capacity within NHS Talking Therapies services. In this project, we aim to help mental health services to use data about service delivery to provide more effective and efficient care through analysis of mental health care pathways.
Thank you to all of the users who attended our 2023 User Group and provided us with invaluable feedback. Your views will help us to identify areas for future research and prioritise existing research projects at Mayden, as well as inform future developments to iaptus.
If you attended the event and would like to provide us with some feedback on the day you can do so here. If you were unable to attend this time, keep your eyes peeled for future updates on the iaptus News Feed about our next User Group, or submit our feedback survey to tell us how we might make it easier for you to attend next time.